---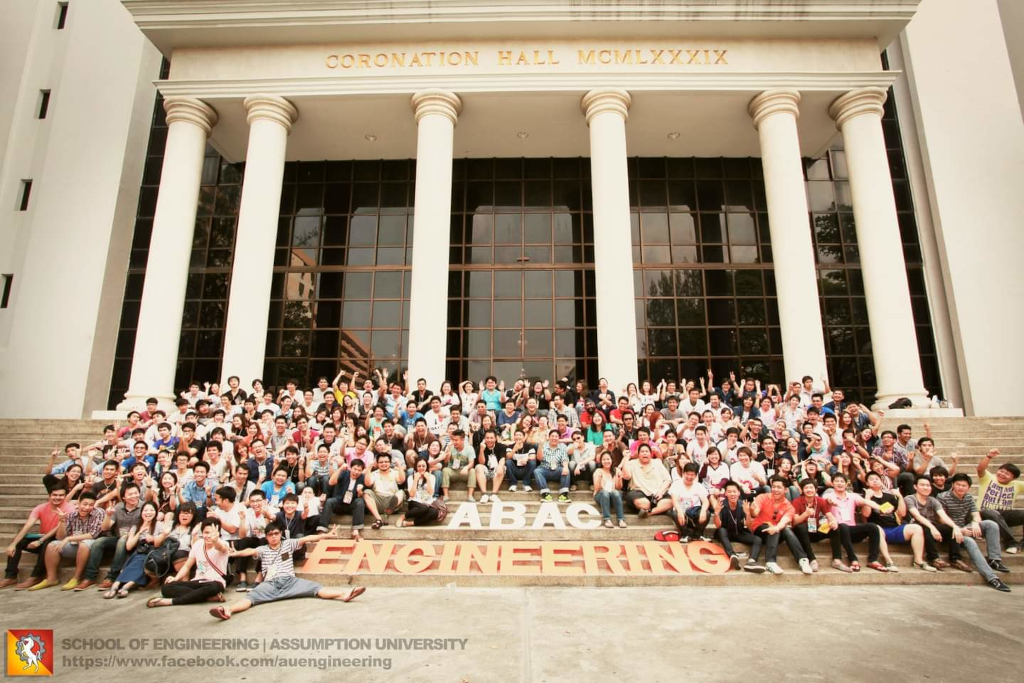 The Faculty of Engineering at Assumption University was established in 1990 with two departments; the Department of Electrical Engineering and the Department Electronics Engineering. One year later in 1991, the Department of Computer Engineering was included. The Department of Telecommunications Engineering was created in 1998. These four departments offer Bachelor Degree Programs in Electrical Engineering, Electronics Engineering, Computer Engineering, and Telecommunications Engineering. The Faculty produced the first class of engineering graduates in 1994.
Having consolidated the bachelor degree programs, the Faculty started the first graduate program through the introduction of the Master of Engineering in Broadband Telecommunications in 1997 followed by the Master of Engineering in Power Electronics (currently the Master of Engineering in Industrial Automation and Power Electronics) in 1998. These graduate programs are focused on advanced studies and in-depth research in their associated fields.
In 2003, anticipating the industrial need of engineers in multi-related areas, the Faculty merged its four original undergraduate departments to form three new departments, which are the Department of Electrical and Electronics Engineering, the Department of Computer and Network Engineering, and the Department of Telecommunication and Electronics Engineering. In June 2006, the Faculty offered a new bachelor degree program of Mechatronics Engineering, which is the interdisciplinary field of studies in electrical, electronics, mechanical and computer engineering.
In June 2011, Aeronautic engineering programs were launched in academic collaboration with Thai Flight Training Academy (TFTA) and Bangkok Aviation Center (BAC). The utmost goal is to produce well-qualified pilots and aircraft engineers in response to the continual growth of airline industries and demands for aeronautic officials. Namely, two concentrations are offered: Commercial Pilot License (CPL) and Aircraft Maintenance Engineering.
In the year 2012, the faculty of engineering maintained all 5 programs which are Electrical & Electronics Engineering, Telecommunication & Electronics Engineering, Computer Engineering, Mechatronics Engineering and Aeronautic Engineering. We have proposed the update of the Mechatronics Engineering to embed two concentrations: industrial automation and marine systems.
In academic year 2013, the school was moved to our new facility at Suvarnabhumi Campus. This makes our faculty more organized. All facilities (labs, classrooms) are located on the same building. The move is officially complete on 28 April 2014 marked by the Solemn Blessing Ceremony. Also the school has been renamed to Vincent Mary School of Engineering.
Welcome to our
cannabis seeds online shop
. We offer high-quality, premium cannabis seed strains for sale at competitive prices. We provide discreet shipping and secure payments to ensure you get the best experience with us.
Read this article
to find out more about Fire Scatters Casino!
mega darknet market – мега даркнет маркет
вход mega onion 2023
---